Positions
48 years of successful commitment in Europe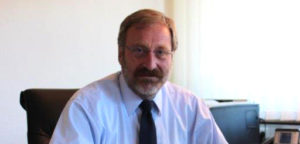 The European Tobacco Wholesalers Association (E.T.V.) was established in 1973 as the representative body of the European tobacco wholesalers and operators of cigarette vending machines. Today, the E.T.V. represents national associations and companies in the tobacco wholesale sector in Austria, Belgium, Germany, Italy and Switzerland.
In addition to the tobacco-control efforts on the national level, the European Union has in the last two decades also reinforced its role as a regulator; a new challenge, which has also helped forged greater unity among the community of European tobacco wholesalers.
Our objective has always been to ensure that in the structuring of European legislation, the principles of subsidiarity and proportionality are preserved in order to secure appropriate and effective regulations towards achieving the legitimate objectives, especially the protection of children and young people. Here, our focus naturally is on those topics, issues and regulations which affect and concern the function and operation of the tobacco wholesale trade in Europe.
Zu den Tabak-Präventionsbestrebungen der Nationalstaaten ist in den beiden letzten Jahrzehnten verstärkt auch die Europäische Union als Regulator hinzugetreten; eine neue Herausforderung an der auch wir als Gemeinschaft der europäischen Tabakwaren-Großhändler gewachsen sind.
Dabei ist es immer unser Ziel gewesen, darauf hinzuwirken, dass europäische Regulierungen so gestaltet werden, dass die Grundsätze des Subsidiaritätsprinzips und der Verhältnismäßigkeit gewahrt bleiben, um eine sachgerechte und effektive Regulierung in Hinsicht auf legitime Ziele, vor allem dem Schutz von Kindern und Jugendlichen, zu erzielen. Unser Fokus liegt dabei naturgemäß auf solchen Themen, Aspekten und Regulierungen, die die Funktion des Tabakwaren-Großhandels in Europa berühren und betreffen.
Sincerly yours,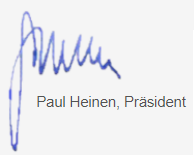 Search
Recent Posts
Regulation of tobacco products in the broader s...
Archiv